Tickets for this concert have SOLD OUT.

Saturday, September 15th, 2018 at 8:00 pm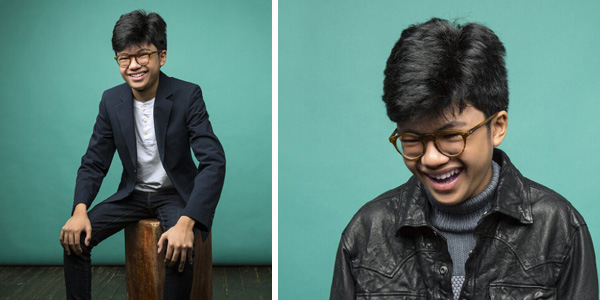 Joey Alexander numbers among his fans such jazz greats as Wynton Marsalis, Herbie Hancock and Joshua Redman.Now at age 14, the three-time Grammy nominee is considered the Mozart of jazz.A child prodigy, Joey Alexander taught himself to play jazz at age six, by listening to his father's classic jazz albums. He taught himself to play piano using a miniature electric keyboard that his father brought home for him, learning by ear compositions such as Thelonious Monk's "Well, You Needn't" and other classics. He won the Grand Prix at the 2013 Master-Jam Fest when he was nine.Joey came to international attention in 2014, when he was invited to play at Jazz at Lincoln Center by Wynton Marsalis, who said "I loved everything about his playing – his rhythm, his confidence, his understanding of the music." He also gave concert performances in 2014 at the Copenhagen Jazz Festival and the International Java Jazz Festival in Jakarta. He played at the Montreal and Newport Jazz Festivals in 2015, and has performed for Herbie Hancock, Bill Clinton, and Barack Obama. He released his first album, My Favorite Things, in 2015 at age 11; the album was nominated for two Grammys, including "Best Instrumental Jazz Album." In all, Joey has recorded four albums, the most recent being Eclipse (May 2018). Joey has a limited touring schedule and Needham is fortunate to have been selected as one of his few performances.