Saturday, September 23rd, 2017 at 8:00 pm
This Concert has Sold Out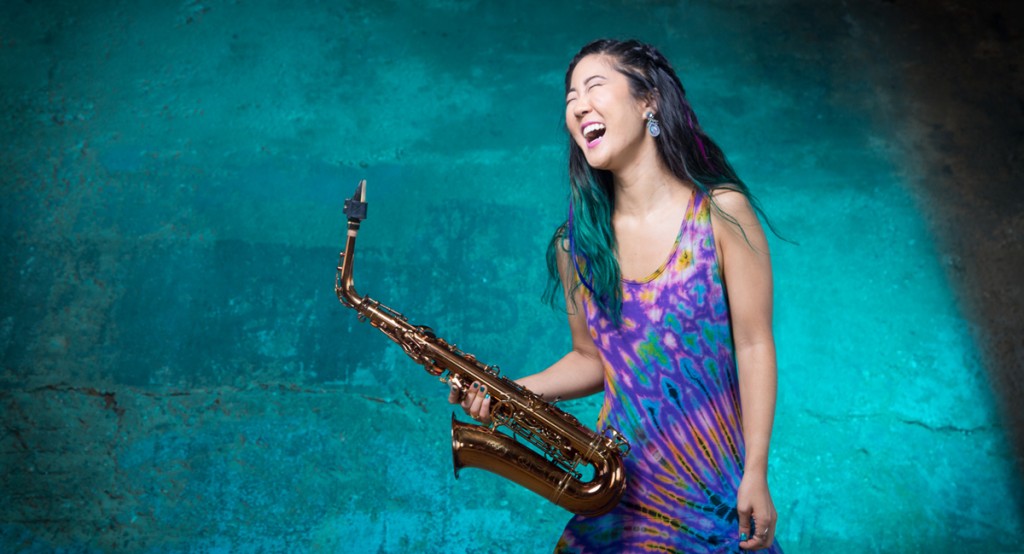 "Grace Kelly has an electric charisma on-stage that instantly ignites the room. She is one of the most kind-hearted, easy-going people I've had the pleasure of working with."
Jon Batiste, the band leader for The Late Show with Stephen Colbert
Saxophonist, singer, and composer Grace Kelly plays with the heart and passion of an old soul yet with the genre-bending zest and energy of a 24-year-old. Having been a regular on The Late Show with Stephen Colbert's band – Jon Batiste and Stay Human – Grace Kelly recently released her 10th CD as a lead artist. The latest album – Trying To Figure It Out – was voted #2 Jazz Album of The Year in the 2016 Downbeat Magazine Readers Poll.
Grace also garnered many awards from jazz critics and fans alike this past year. She was the winner of the 64th Annual 2016 Downbeat Magazine Critics Poll as "Rising Star Alto Saxophone," and voted fourth in the Alto Saxophonist category in the 2016 Downbeat Magazine Readers Poll. She also won "Jazz Artist of the Year" in the 2016 Boston Music Awards and "Alto Saxophonist of the Year" by NYC Jazz Fans Decision 2016. As a songwriter, she has won multiple ASCAP Composer Awards and International Songwriting Awards.
Grace wrote her first song at seven years old, recorded her first CD at 12, orchestrated and performed an original composition with the Boston Pops Orchestra at 14, and performed at President Obama's Inauguration at 16. As a bandleader she has performed over 700 concerts in over 30 countries, in notable venues as the Hollywood Bowl, Kennedy Center, Carnegie Hall and Symphony Hall and festivals such as Montreal, Newport and Montreux. Grace has performed and/or recorded with Harry Connick Jr, Wynton Marsalis, Dave Brubeck, Steve Martin, Tina Fey, Martin Short, Maya Rudolph, Emma Stone, Lin-Manuel Miranda, Questlove, Esperanza Spalding, Lee Konitz, Phil Woods, Ron Carter, David Sanborn, Marcus Miller, Dianne Reeves, Dee Dee Bridgewater, Huey Lewis, and Gloria Estefan – to name only a few.
In efforts to bring jazz to a younger audience as well as to bridge music, cinematography, and her joyful personality, Grace launched a new weekly video series called "Grace Kelly PopUp" on social media in February 2017, which has already racked up over one million views.
www.gracekellymusic.com
www.facebook.com/gracekellymusic
www.twitter.com/gracekellyPAZZ
www.instagram.com/gkellymusic